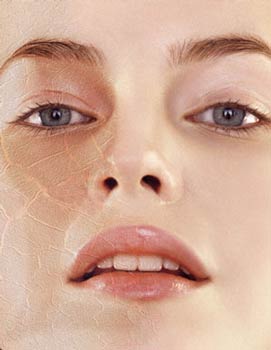 The most important thing you can do to help your skin stay hydrated is to drink a lot of water! Certain foods can also be a great resource to improve the quality of your skin. Avocados are a great source of vitamins C, E, and monounsaturated fats, which help your skin lock in moisture. Fish such as salmon, herring, mackerel, sardines, anchovies, and rainbow trout contains omega-3 fats, which strengthen skin cells and help to protect it.
Extra Virgin Olive Oil is full of vitamin E and good fats, and will moisturize skin both from the inside (eaten) and out (topical application). Nuts and seeds (raw are the best) are the ultimate power food. Almonds, walnuts, pumpkin seeds, flax seeds, hazelnuts, pistachios, and sunflower seeds all contain variations of these healthy pro-skin ingredients. They contain omega-3 fatty acids, vitamins A, B and E, monounsaturated fats and minerals, and a host of antioxidants. These hydrate your skin, promote its elasticity, help regenerate cells, and protect against pollutants and free radicals.
Eggs are high in protein, which helps cell regeneration, and promotes skin hydration and elasticity.
Hydrating and Oxygenating Organic Facial including; deep exfoliation with Red Currant Scrub (rich in Vit C), heavenly massage with Calendula Essential Oils to calm and hydrate, Coconut Mask to plump and rejuvenate, and as the finale our blend of anti-aging stem technology serums and Age Corrective Monoi Soufflé.
Special Offer: $85.00 (Reg. $100.00)