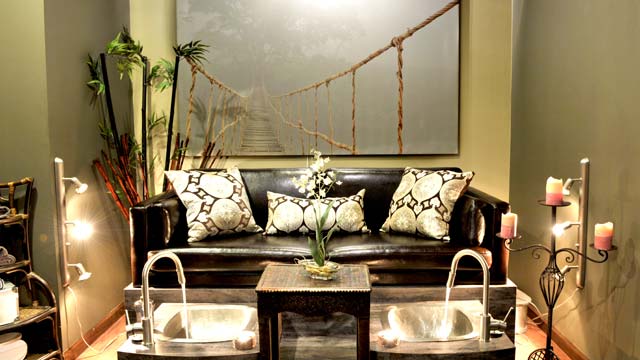 Spa Pedicure (55 minutes) – $45.00
Sit back and enjoy the therapeutic warmth as your feet soak, relieving tension and stress. Cuticles and nails are the first to receive special attention;exfoliation then leaves the feet silky smooth, followed by an invigorating foot and leg massage.Your choice of polish or au natural….
Spa French Pedicure (60 minutes) – $50.00
Paraffin Pedicure (75 minutes) – $60.00
Milk and Honey Pedicure (75 minutes) – $55.00
A blend of Milk and Honey naturally helps to calm, soothe and moisturize the skin with vital nutrients.
Enjoy highly concentrated extracts and aromas,silky lotion, and sea salt scrub in this heavenly journey…..
Reflexology Pedicure (75 minutes) – $70.00
A pressure point massage technique of the feet is incorporated into this relaxing pedicure.