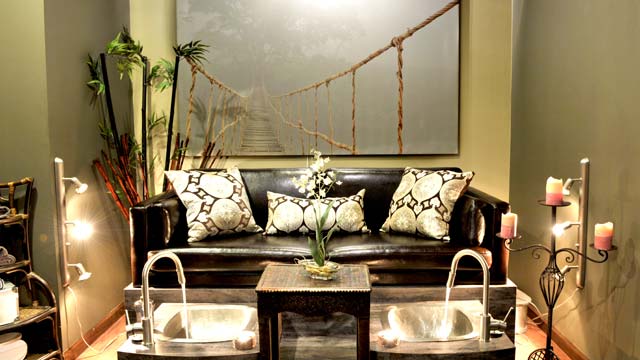 Spa Pedicure (55 minutes) – $50.00
Sit back and enjoy the therapeutic warmth as your feet soak, relieving tension and stress. Cuticles and nails are the first to receive special attention;exfoliation then leaves the feet silky smooth, followed by an invigorating foot and leg massage.Your choice of polish or au natural….
Spa French Pedicure (60 minutes) – $55.00
Paraffin Pedicure (75 minutes) – $65.00
Reflexology Pedicure (75 minutes) – $75.00
A pressure point massage technique of the feet is incorporated into this relaxing pedicure.